Virtual Back to School Night!
Back to School Night will be held – VIRTUALLY! – on WEDNESDAY, SEPTEMBER 23, 2020 at 5 p.m.  A link to a Zoom meeting with Principal Reyes will be provided before the meeting.
School is (Virtually) Open! Log in to your student account by 8:30 a.m.!
Please log in to your student account by 8:30 a.m. Monday through Friday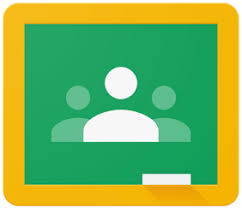 You will automatically be taken to your Homeroom teacher's Google Classroom.
If you forgot your password, please use the "forgot your password" function.  Or, you can e-mail your new homeroom teacher for help.
Message from Principal Reyes about School Opening
click above to see who your homeroom teacher will be for September 2020.  If you need to remember your student ID number and password for login, please e-mail your new homeroom teacher.  Click the link above to see the e-mail address for your new homeroom teacher.
Student Materials & Books
Student materials and books were distributed in early September.  If you need your books and workbooks, please contact the main office.
Translated September calendars coming shortly! Meanwhile, please visit our Events page for more information about upcoming events!
The 2020 Census is more important now than ever. A complete and accurate count could provide Philadelphia billions of dollars to help support special education programming, school meals and health and housing supports for students and their families. We cannot afford an undercount! Please visit www.philasd.org/census  to complete the Census and learn how you can help others do the same!
Back to School information on hot topics like Chromebooks, meals, registration etc, has been consolidated to a Hub that lives on the District's site at www.philasd.org/backtoschool
John H. Taggart's School's Improvement Plan for school year 2020-2021 is now available. The window for review and comment is open for all community stakeholders (school staff, parents, students, community members) is open until June 30, 2020. After this, we will work together through the month of July to incorporate all relevant feedback and refine the plan.  You may view the plan by clicking the link above, and you may submit feedback by clicking here.
Kindergarten Registration Open for September 2020!
Kindergarten registration open for children who will be 5 years old before September 1, 2020.
See the School District of Philadelphia's Kindergarten enrollment page, come visit us to register in person, or register online!