Please fill out our parent survey to let us know how we are doing!
Join Taggart's Class Dojo app, a parent and student-friendly source for school and classroom news and information!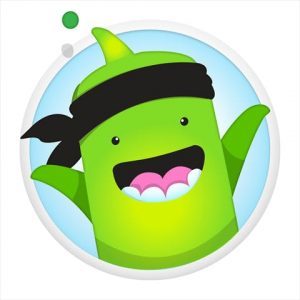 Eat Right Now! Program
Hey, Taggart parents and caregivers! 'Choose a Healthier You' with short nutrition videos from our partner Eat Right Philly that will help motivate and support your health and wellness journey. Each video is self-paced so you can do it in your own time, plus you'll receive a free cookbook! This month's video is all about protein – check it out by visiting tinyurl.com/erpfamilywellness
¡Saludos padres y representantes de Taggart! Nuestro socio Eat Right Philly tiene vídeos cortos en línea "Elija un Usted Más Saludable" para motivar y apoyarle en su jornada de salud y bienestar. Cada vídeo fue diseñado para completarlo a su ritmo, para poderlo ver a su conveniencia. Además, ¡recibirá un recetario gratis! Este mes es todo sobre proteína – revíselo aquí tinyurl.com/erpfamilywellness. Seleccione la pestaña Español Home para español.
Food Services Survey
Please take a short, five-minute anonymous survey to help Food Services better plan how to get more FREE school meals to as many families as possible! The link to the survey is below:
English: https://forms.gle/TMBqZ3wJsQFfbWiC7
Español: https://forms.gle/P79ntfCgKTG8fQCw8
中文 : https://docs.google.com/forms/d/e/1FAIpQLSfKJS4GdcA0fauvTEsxFQKx9pJUIj4gf5HQZ__E01WyhxVnTQ/viewform
Português: https://docs.google.com/forms/d/e/1FAIpQLSff4XzIzIoUSDSFITS4YeZ8Ml-TsDCWxrKHx08GkJNxcFCrgg/viewform
العربية : https://docs.google.com/forms/d/e/1FAIpQLSfP7cSC2q4HC1__ys8qBbXI-kmKOYmPSHNJ7vnyNtxeuDppgg/viewform
Email ecassar@philasd.org with any questions. SDP Food Services website: https://www.philasd.org/foodservices/
Students log on every morning by 8:30 a.m. to connect to their Virtual Classroom on Google Classroom.
School Immunization Clinics
CVS is offering School Immunization Clinics.  See philasd.org/vax for more information.
Food access points that are within the vicinity of Taggart School
School Calendar
The 2020 Census is more important now than ever. A complete and accurate count could provide Philadelphia billions of dollars to help support special education programming, school meals and health and housing supports for students and their families. We cannot afford an undercount! Please visit www.philasd.org/census  to complete the Census and learn how you can help others do the same!
Back to School information on hot topics like Chromebooks, meals, registration etc, has been consolidated to a Hub that lives on the District's site at www.philasd.org/backtoschool