Reunion de padres del proyecto "Doble de Cosas," 4:30 p.m.
Haga clic aqui para reunirese en Zoom
Student Classes, Supplies, and Uniforms
Student classroom assignments, along with general supplies list and uniform requirements, is linked here.
Student start time is 8:50 a.m.  Please be at the school yard by 8:45 a.m.  End time is 3:39 p.m.  Bell schedule is linked here.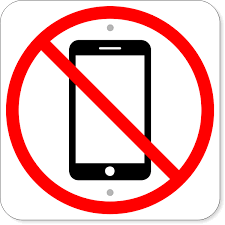 Phones will be collected in the morning and redistributed at dismissal.  Read the full policy here.
Sign the parent acknowledgement form at this link.
September 2021 School Calendar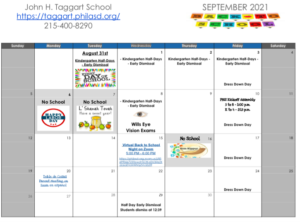 English | Spanish | Burmese  | Karen  | Chinese
Entrance testing – September 20th at 10 a.m. and 12:30 p.m.
John H. Taggart School is pleased to partner with the Center for Literacy to offer adult education classes to our Taggart families. Click here fore more information!
Begins September 22, 2021
Food access points that are within the vicinity of Taggart School