Parents
John H. Taggart's School's Improvement Plan for school year 2020-2021 is now available. The window for review and comment is open for all community stakeholders (school staff, parents, students, community members) is open until June 30, 2020. After this, we will work together through the month of July to incorporate all relevant feedback and refine the plan.  You may view the plan by clicking the link above, and you may submit feedback by clicking here.
The federal Families First Coronavirus Response Act of 2020 provides benefits, referred to as Pandemic Electronic Benefit Transfer (P-EBT), to families of school-aged children who would have otherwise received free or reduced-priced meals if it were not for school closures.
More information can be found on the School District of Philadelphia's Pandemic EBT Assistance Page.
You can also fill out a form to update your address on the School District's Pandemic EBT page.
Stay up-to-date on Technology at Taggart, including information for loaner ChromeBooks, internet service, and the Technology Help Line.
    
now available, click the above link
This document was created as a one-stop shop for all to access. Within the folder you will find the core subjects (English Language Arts (ELA), Mathematics, Science, and Social Studies)extended Parent/Guardian Friendly Documents for the 3rd term.
Parent Guides to Technology
The following links will take you to a Google Drive where you can find the information.  If you need to have the information translated to your language, just click on the link with the name of your language.
SUMMER MEAL PROGRAMS UPDATE: Beginning Mon., 6/15, additional meal sites will be available for children & families. For more information visit: Visit phila.gov/food
More Meal Options
Times and Days: Starts this Friday 5/8 Monday, Tuesday, Wednesday, Thursday, Friday 11:30 am to 1:00 pm
What you get: Each person will receive one bag that contains a prepackaged lunch and dinner (2 meals total per person that comes). No ID needed.
Bilingual Counseling Staff Schedule
Spanish  — Mr. Loyola, Mondays
Khmer — Mr. Sour, Mondays
Burmese — Mr. Htoo, Tuesday and Thursday
Chin — Mr. Htoo, Tuesday and Thursday
Karen — Mr. Htoo, Tuesday and Thursday
Thai — Mr. Htoo, Tuesday and Thursday
Nepali – Mr. Kafley, Wednesdays and Fridays
Pashto – Mr. Fnu, Wednesdays
Important Dates and Events
Click here for our Events page to see important upcoming events, testing periods, school closings, and calendars.
Breakfast and Lunch Menus
Click here to see our food service menus for breakfast, lunch, and after school snacks!
Social Media Links
Like our page on Facebook!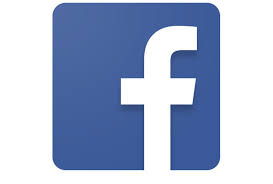 Includes bus transportation, school finder, school selection process, and more.
Curriculum
The School District of Philadelphia uses the State of Pennsylvania's Common Core Curriculum.  Please see our Standards Aligned System for information on our standards and academic content.
Forms